About Us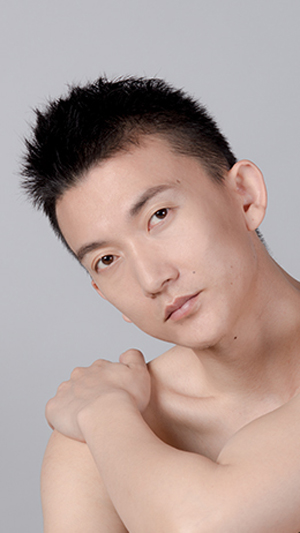 HU Song Wei Ricky
CORYPHÉE
Born in Jiangxi, China, Hu Song Wei Ricky trained at Shanghai Dance School, LASALLE-SIA College of the Arts in Singapore and The Hong Kong Academy for Performing Arts. Hu joined Hong Kong Ballet as a member of the Corps de Ballet in 2008 and was named Coryphée in 2015.


With Hong Kong Ballet, Hu has danced featured roles including Carabosse in Cynthia Harvey's The Sleeping Beauty and Timur in Natalie Weir's Turandot. He has also performed in both Stephen Jefferies' and Terence Kohler's The Nutcracker, Nina Ananiashvili's Don Quixote, Ronald Hynd's Coppélia, Pär Isberg's Pinocchio, Rudi van Dantzig's Romeo and Juliet, Val Caniparoli's Lady of the Camellias, Nacho Duato's Castrati, Fei Bo's Shenren Chang and Edwaard Liang's Sacred Thread.


His choreographic works with the company include Carmen (2017), Horn (2014) and White Lies (2012) with Yuh Egami; The Frog Prince–A Ballet Chinois (2013) as Associate Choreographer with Yuh Egami to Yuri Ng; Voicing (2011) and Twins (2010) for Hong Kong Ballet's Choreographers' Showcase. Other choreographic works include Skyfall (2018) for Shanghai Dance Theatre; Mirage (2017) for China Shanghai International Arts Festival 2018; Look Up 2.0 (2016) and Look Up (2015), by the invitation of National University of Singapore Arts Festival; Rush (2013), Play with Abandon (2012) for Hong Kong Arts Festival; Blank Space (2013) by the invitation of Re: Dance Theatre (RDT) in
Singapore; and Lost in Memory (2013) for D. Lab Dance Shanghai.

His work Bolero (2015) with Yuh Egami, performed by the Company, won Outstanding Ensemble Performance at the Hong Kong Dance Awards 2016. He also received the Award for Young Artist in Dance at the Hong Kong Arts Development Awards in 2012.