Le Corsaire Ballet Workshop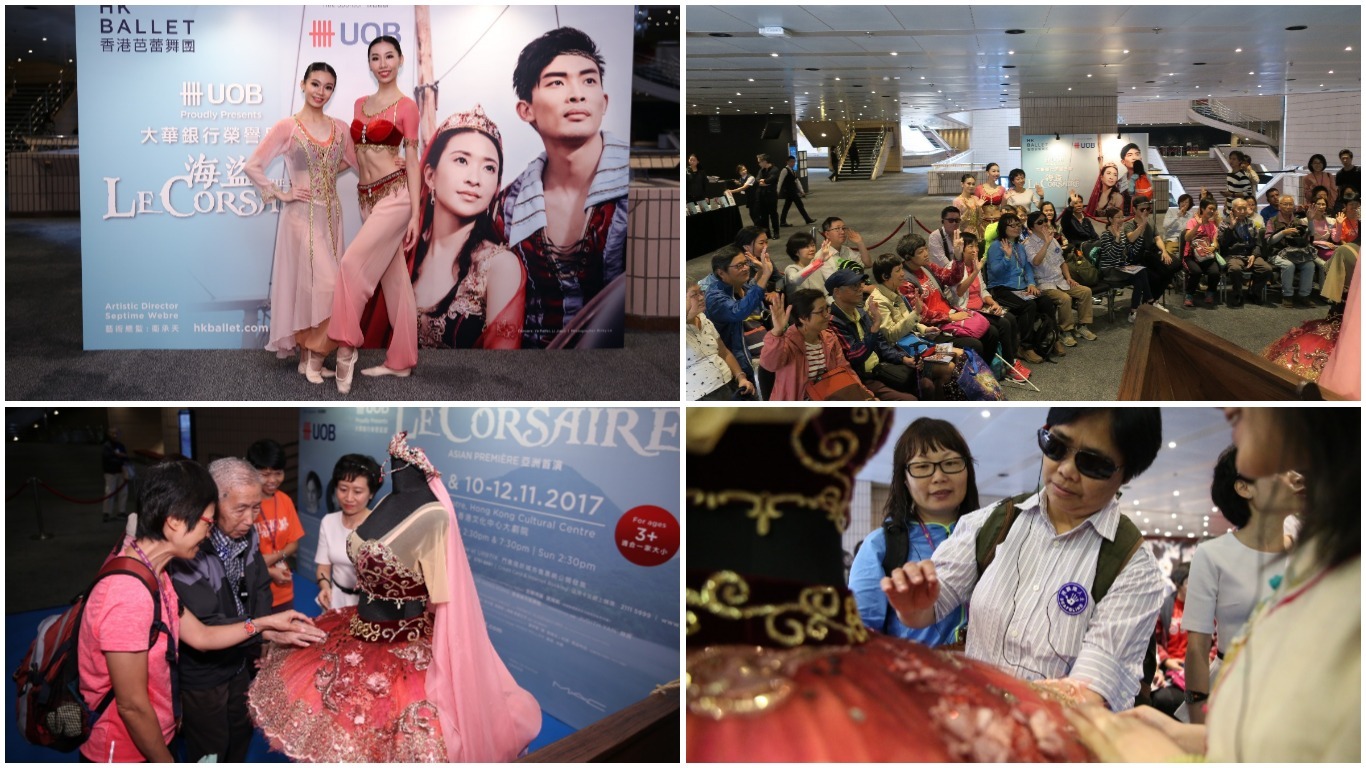 On 5 November 2017, 30 visually impaired guests and staff from Arts with the Disabled Association Hong Kong (ADAHK) had a wonderful time at the Asian première performance of Le Corsaire at Hong Kong Cultural Centre. A Pre-Performance Workshop was especially arranged for the guests who had the opportunity to feel the texture of the newly-made costumes and attend a Q&A session with Corps de Ballet members Lai Nok Sze Vanessa and Law Lok Huen Tirion, who spoke about their preparation for this performance. Audio describer and live narration services were also provided, allowing many to experience ballet for the first time!
All this was made possible by the support of Dr Wayne Hu Charitable Foundation for Hong Kong Ballet's Accessibility Fund. You too can make a difference in many people's lives by supporting Hong Kong Ballet!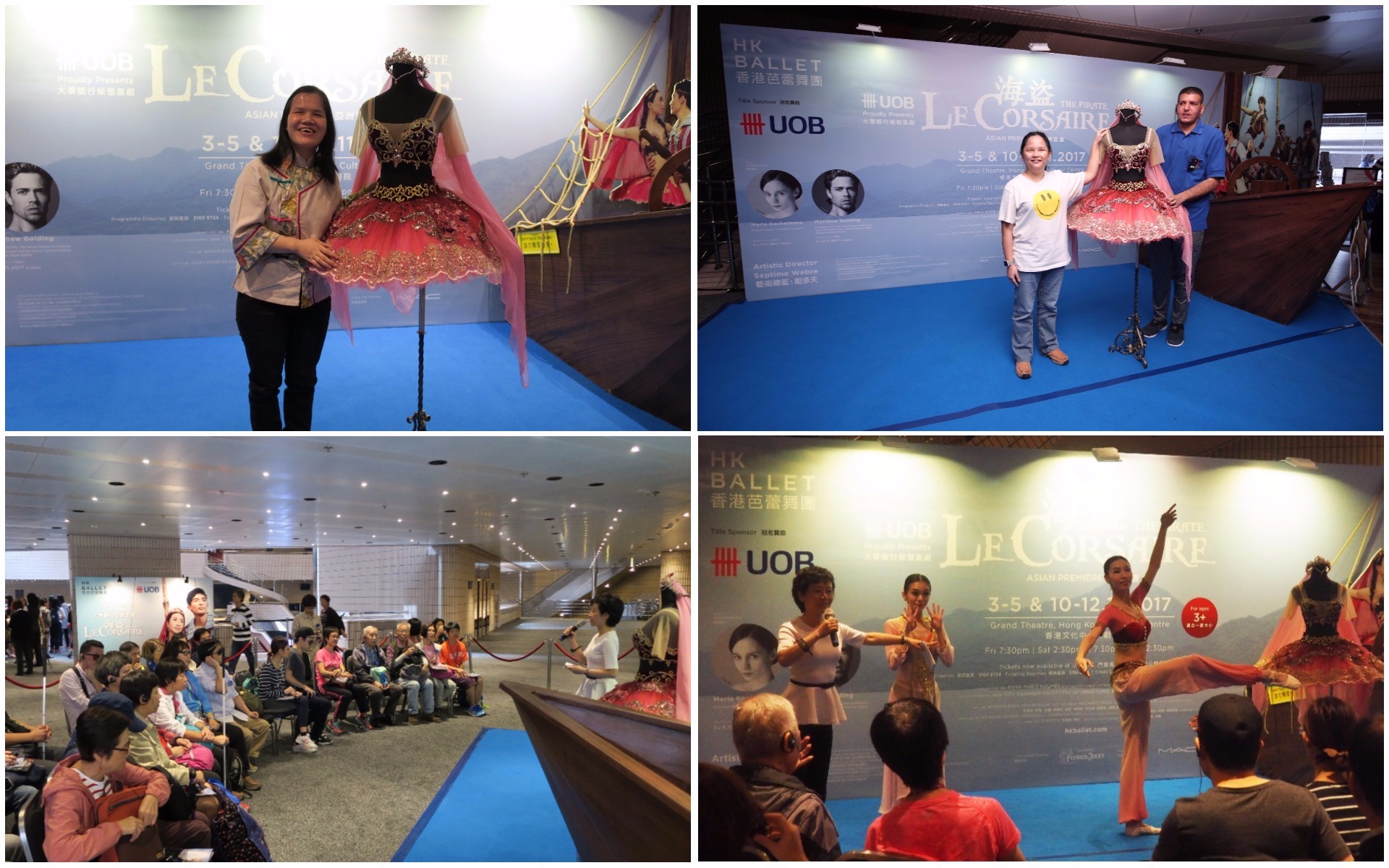 © Hong Kong Ballet. All Rights Reserved.
Hong Kong Ballet is financially supported by the Government of the Hong Kong Special Administrative Region
Hong Kong Ballet is a Venue Partner of the Hong Kong Cultural Centre