Don Quixote Creative Ballet in Practice Project 2016/17 – Finale Performance and Sharing Meeting
Currently in its 17th year, the Don Quixote Creative Ballet in Practice Project saw more than 140 students from six Hong Kong primary schools experience an exciting eight months of training in dance, behind-the-scenes techniques and costume design, with parents participating in one of the costume design classes. Activities included creating fun props like fire camps with eco-friendly materials, decorative crystal balls for gypsies and tiny sparkling harps for fairies. Additionally, students made their own unique headdresses alongside their parents during costume workshops. This innovative project was initiated by the Leisure and Cultural Services Department and presented in partnership with Hong Kong Ballet.
In April-May 2017, participating schools presented their Finale Performances, with the students proudly sharing their new knowledge from the past eight months of hands-on training. In addition to ballet dancing, students used drama techniques to help tell the story. They even needed to manage the scene changes on stage! The student performances were excellent, judging from the enthusiastic response from over 3,000 audience members in attendance. Participating schools include Christian Alliance Toi Shan H C Chan Primary School, Shun Tak Fraternal Association Ho Yat Tung Primary School, Fanling Assembly of God Church Primary School, Shek Wu Hui Public School, Ching Chung Hau Po Woon Primary School and Holy Cross Lutheran School.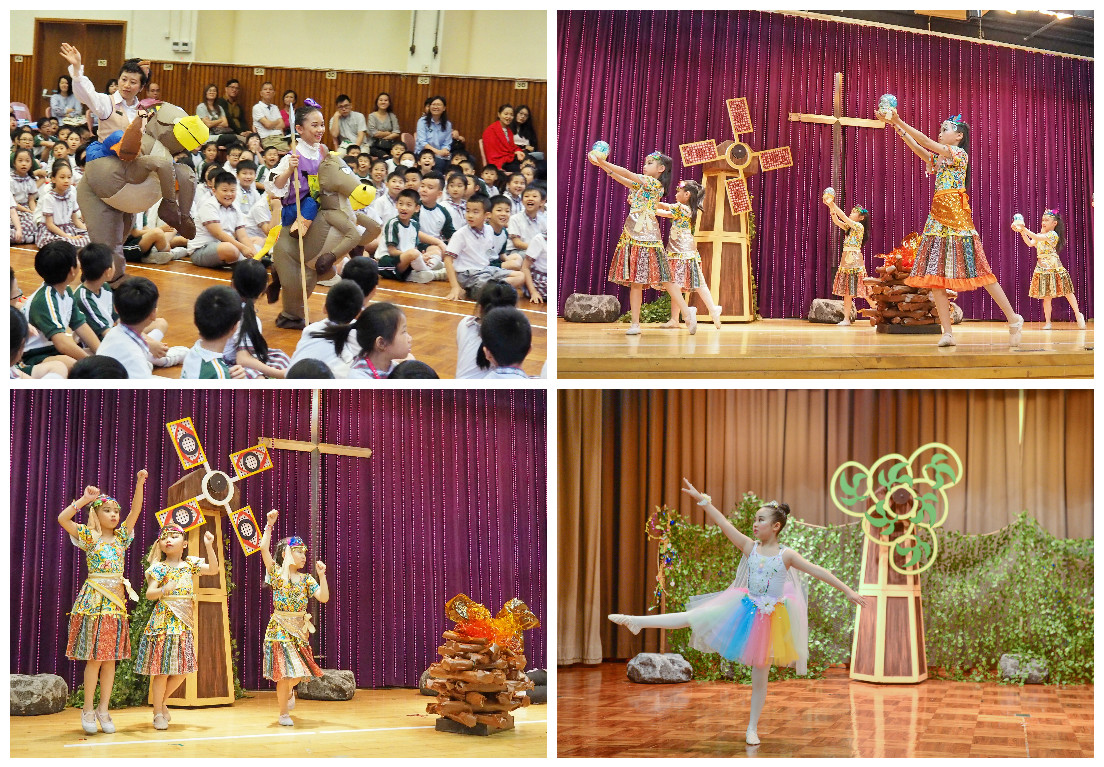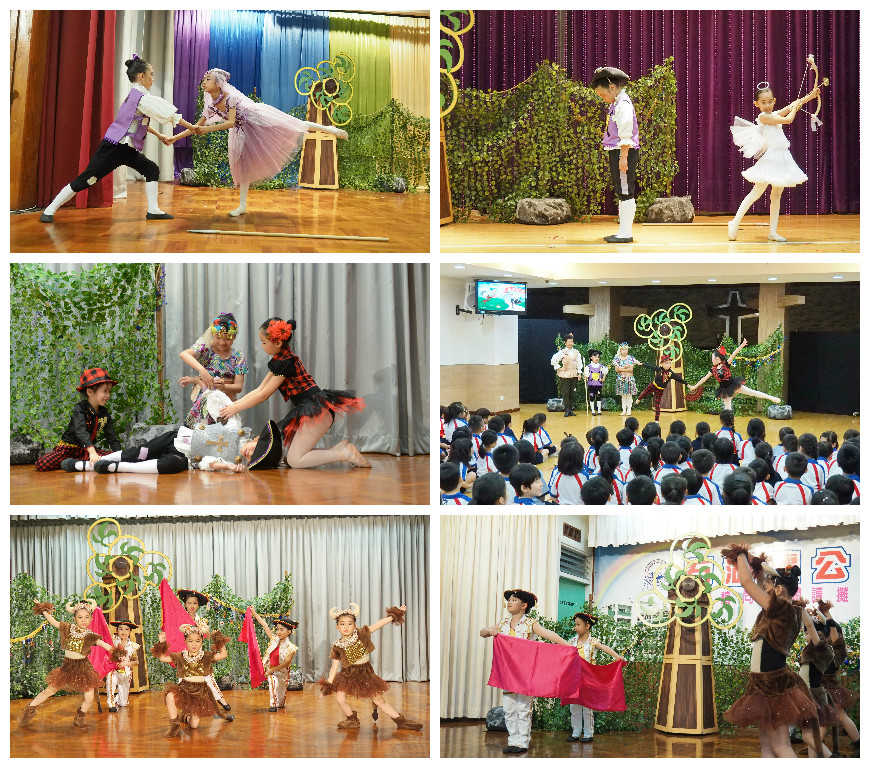 After every show, there was a Sharing Meeting where each participating student received a certificate and met with their instructors to talk about their experiences during "Creative Ballet in Practice Project". Instructors also shared about various opportunities for continued learning in the performing arts to encourage students to build on what they have learned thus far. The audience members had the opportunity to listen to the students' thoughts and feedback as well.

Our deepest thanks goes out to the principals and teachers of the six participating schools; Script Writer Mann Chan; Dance Instructors Eunice Lai and Connie Lau; Costume Designer and Instructor Lacey Li; Behind-the-scenes Instructor Aya Mok; the Technical Team at Hong Kong Ballet and all the dedicated volunteers who helped out backstage. We could not have pulled it off without your time, hard work and enthusiasm!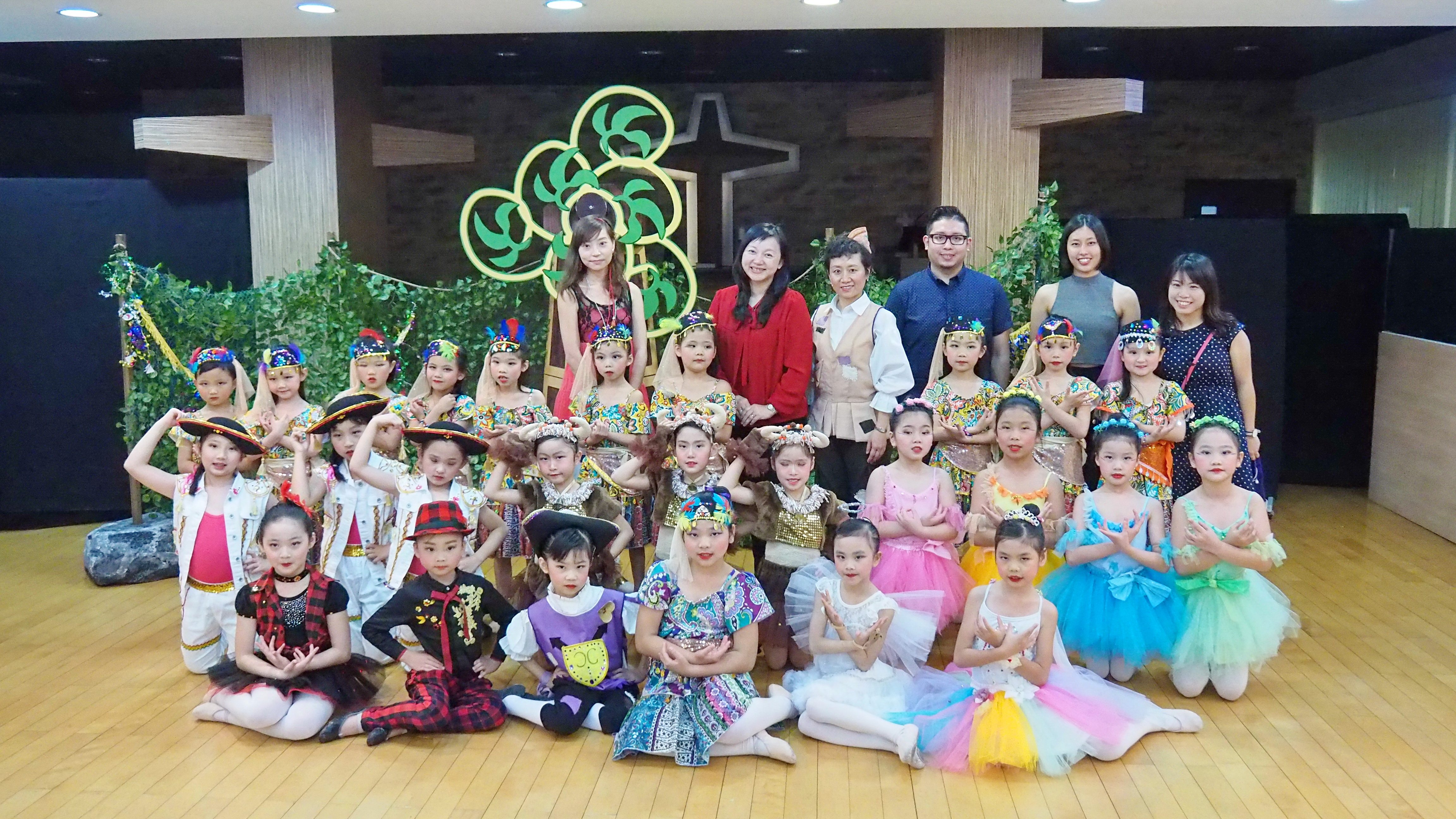 © Hong Kong Ballet. All Rights Reserved.
Hong Kong Ballet is financially supported by the Government of the Hong Kong Special Administrative Region
Hong Kong Ballet is a Venue Partner of the Hong Kong Cultural Centre