About Us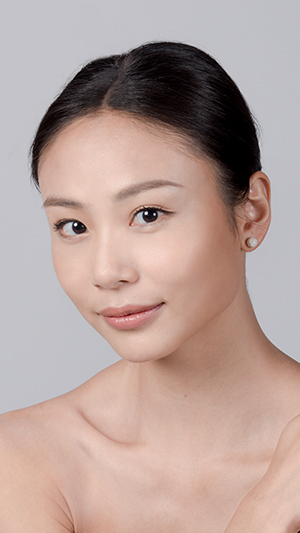 LIU Miaomiao
Soloist
Born in Sichuan, China, Liu Miaomiao graduated from Beijing Dance Academy in 2005. She joined Hong Kong Ballet as a member of the Corps de Ballet the same year, was named Coryphée in 2011 and became Soloist in 2014.


With Hong Kong Ballet, Liu has danced principal and featured roles including Juliet in Rudi van Dantzig's Romeo and Juliet, The Blue Fairy and Cat in Pär Isberg's Pinocchio, Pao Tschai in Wang Xin Peng's The Dream of the Red Chamber, Turandot and Liu in Natalie Weir's Turandot, Carmen in Yuh Egami and Hu Song Wei Ricky's Carmen, White Cat in Cynthia Harvey's The Sleeping Beauty, French Doll in Terence Kohler's The Nutcracker, Bolero in Nina Ananiashvili's Don Quixote, Lead Pirate Woman in Anna-Marie Holmes' Le Corsaire and Cinderella in Yuri Ng's Ballet Classics for Children: Cinderella. She has also performed in John Meehan's Swan Lake, Ronald Hynd's Coppélia, Val Caniparoli's Lady of the Camellias, George Balanchine's Serenade, Jiří Kylián's Petite Mort and Sechs Tänze, Christopher Wheeldon's Rush, Alexei Ratmansky's Le Carnaval des Animaux, Trey McIntyre's A Day in the Life, Jorma Elo's Shape of Glow, Krzysztof Pastor's In Light and Shadow, Fei Bo's A Room of Her Own and Shenren Chang, Edwaard Liang's Sacred Thread, Peter Quanz's Luminous and Yuri Ng's Firecracker.
Liu premièred her choreographic work, FIN, at Hong Kong Ballet's Choreographers' Showcase in 2012. She was nominated for Hong Kong Dance Awards 2016's Best Female Dancer for her role of Turandot in Natalie Weir's Turandot (2015). As a guest artist, Liu performed Pas de Deux from Krzysztof Pastor's In Light and Shadow with Li Lin at the International Ballet Festival of Havana in 2014.