Wheeldon, Ratmansky, McIntyre and The Beatles
1-2.6.2018 (Fri & Sat) 7:30pm
2-3.6.2018 (Sat & Sun) 2:30pm
Grand Theatre, Hong Kong Cultural Centre
$1,000 (Limited VIP Tickets),
$680, $480, $280, $140
Suitable for ages 6 and above

Tickets available at URBTIX from 23 March 2018

"It was splendidly performed, with the dancers romping through the technical difficulties and bringing out the comedy."
-- Natasha Rogai, South China Morning Post, on Le Carnaval des Animaux
Wheeldon, Ratmansky, McIntyre and The Beatles
will feature three of today's most influential choreographers' works.
Critically acclaimed Christopher Wheeldon's jazz-infused Rush will be Hong Kong Ballet's first Wheeldon ballet. Rush promises an unforgettable experience in music visualized through the complexity of human bodies in motion, displaying a wide range and breadth of skill and artistry. Alexei Ratmansky's charming one-act ballet Le Carnaval des Animaux (The Carnival of the Animals) bursts with colour, humour and incredible acrobatic performances! Le Carnaval des Animaux features a whimsical menagerie of animals brought to life with leaping, balancing, spinning and clowning to Camille Saint-Saen's exciting, melodic score. The line-up also includes Trey McIntyre's refreshingly original rock ballet A Day in the Life set to a medley of 12 classic songs by the Beatles, brimming with nostalgia, soul and playful exuberance. Visually and rhythmically impactful, this emotional work artfully blends street smarts and classical radiance in a unique way that's sure to be a crowd pleaser!
This historic triple-bill programme will showcase its seamless blend of vitality, technical precision and grace and offers audiences a unique opportunity to rediscover the charm and unlimited possibility of contemporary ballet.

Rush
Critically acclaimed Christopher Wheeldon's jazz-infused Rush explodes with both order and symmetry at breakneck speed, with its flowing movements sharply contrasting with angular lines. Wheeldon, choreographer of the hit Broadway/West End musical 'An American in Paris', delivers an unforgettable display of exhilarating skill and artistry as bodies jubilantly catapult through space in kaleidoscopic formations to Czech composer Bohuslav Martinů's spirited 'Sinfonietta La Jolla', delighting both classical and modern dance audiences alike.

Choreography: Christopher Wheeldon
Composer: Bohuslav Martinů
Scenic and Costume Design: Jon Morrell
Lighting Design: Mark Stanley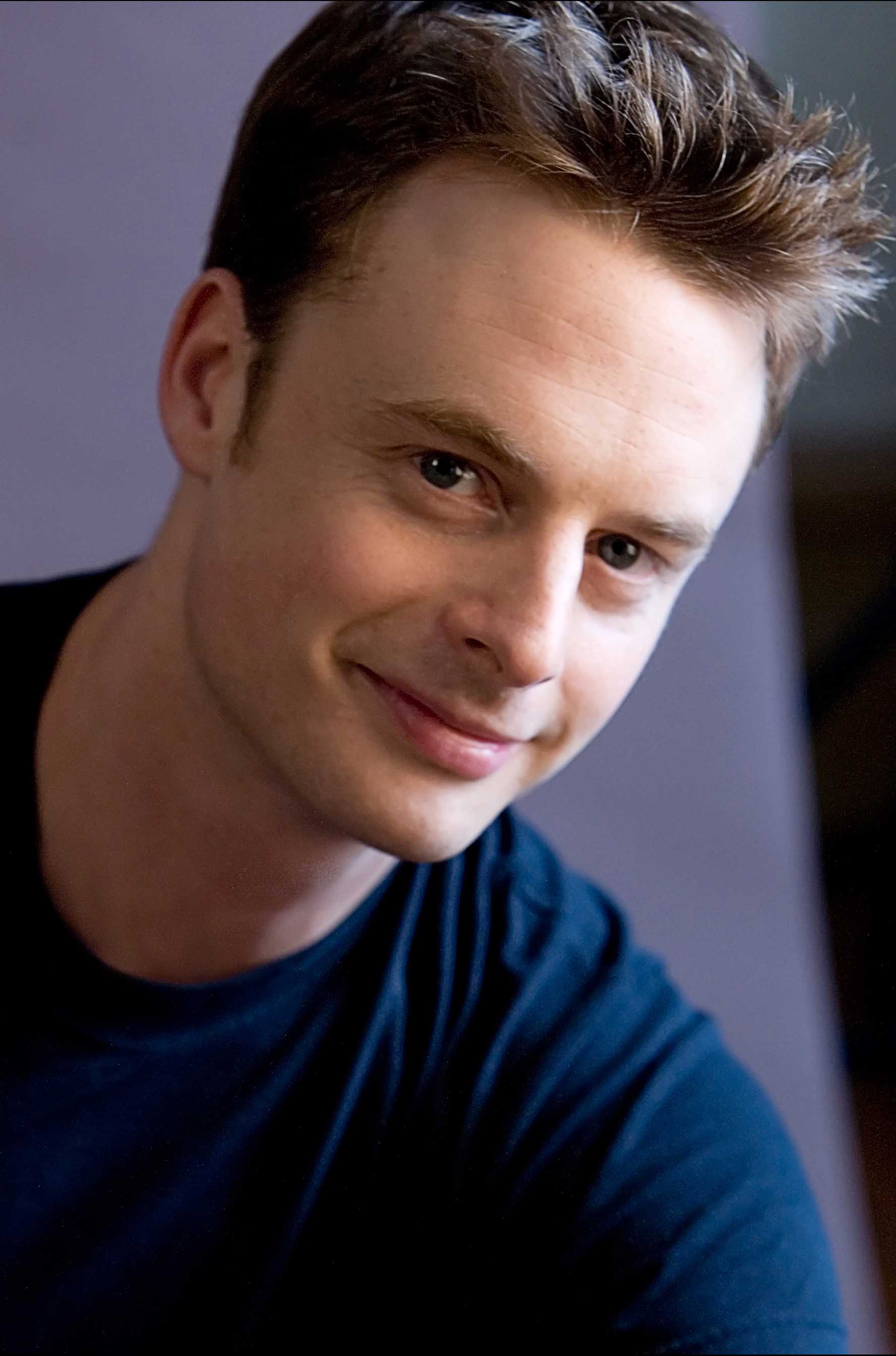 Internationally acclaimed choreographer Christopher Wheeldon first trained at The Royal Ballet School and then joined the Royal Ballet in 1991 and New York City Ballet (NYCB) in 1993, where he was named Soloist in 1998. He was the first-ever Artist in Residence for NYCB in 2000/01 and became Resident Choreographer in 2001. In 2007, he founded Morphoses/The Wheeldon Company and was appointed Associate Artist at Sadler's Wells Theatre in London. Currently, he is Artistic Associate for The Royal Ballet.
Wheeldon's works have won the Benois de la Danse, were part of the London 2012 Olympics Closing Ceremony and have been presented by many world renowned ballet and opera companies.
His many successes include the Martin E. Segal Award, American Choreography Award, Dance Magazine Award, London Critic's Circle Award, Olivier Award, Leonide Massine Prize, Tony Award for Best Choreography and an Outer Critics Award for Best Choreography and Direction. In 2016, Wheeldon was made an Honorary Fellow of American Academy of Arts and Science and was appointed an Officer of the Order of the British Empire (OBE).
Le Carnaval des Animaux
A charming and fun one-act ballet by internationally acclaimed choreographer Alexei Ratmansky, Le Carnaval des Animaux brings a whimsical menagerie of animals to life. Enjoy as the dancers enact animals including elephants, jellyfish and lions while combining these movements with an impressive classical ballet technique. An exciting and sweet score by Camille Saint-Saëns, divided into 14 movements, completes this ballet.

Choreography: Alexei Ratmansky
Assistant to the Choreographer: Betsy Erickson
Music: Camille Saint-Saëns
Set and Costume Design: Sandra Woodall
Original Lighting Design: Kevin Connaughton
Re-lighting: Alice Kwong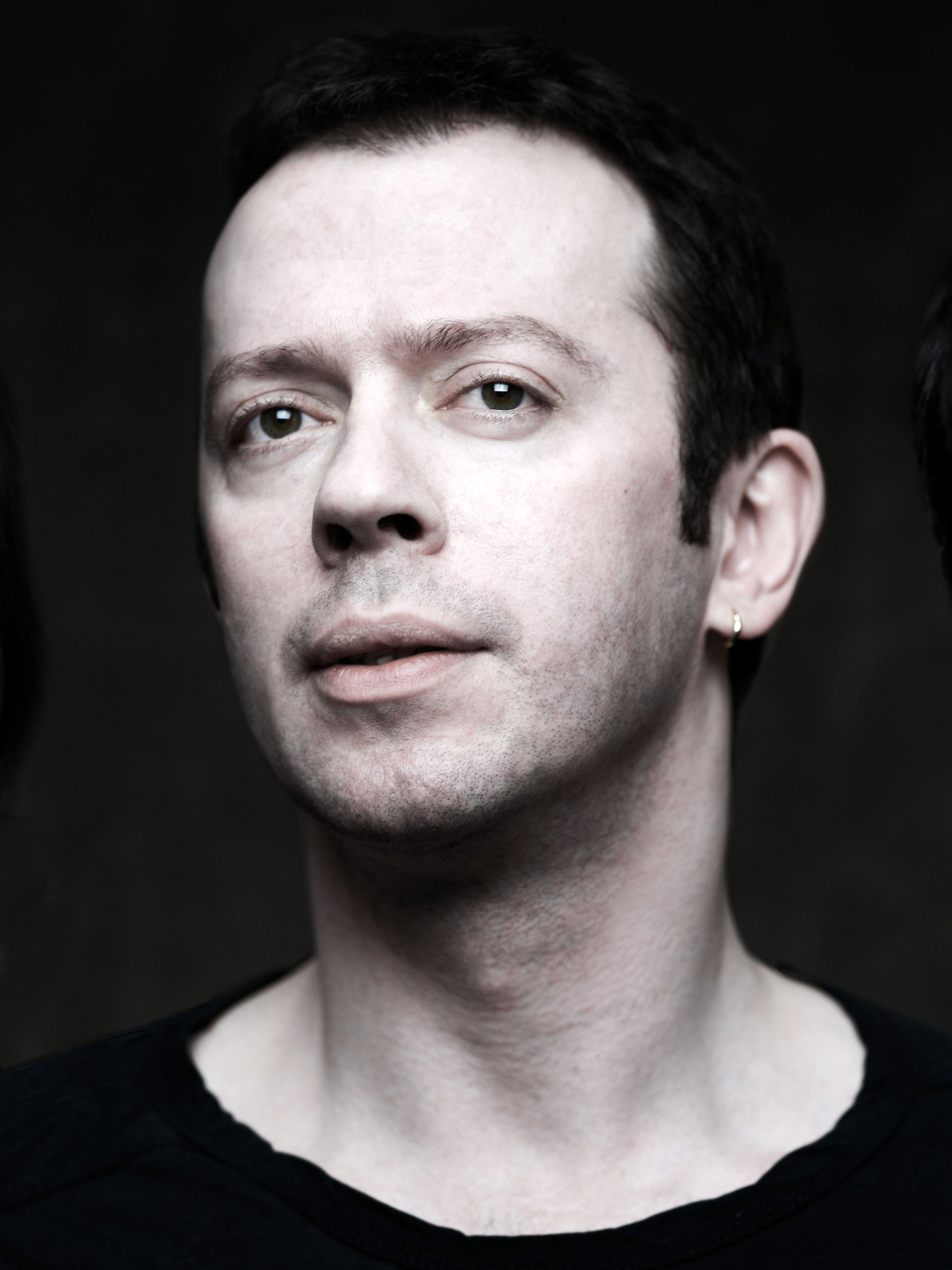 Born in St Petersburg, Russia, Alexei Ratmansky trained at the Bolshoi Ballet School in Moscow. He was a Principal Dancer with Ukrainian National Ballet, the Royal Winnipeg Ballet and the Royal Danish Ballet and has choreographed ballets for top international companies. He is currently Artist in Residence at the American Ballet Theatre.

Ratmansky was Artistic Director at the Bolshoi Ballet during 2004-2009 and choreographed The Bright Stream (2003), the Soviet-era Flames of Paris (2008) and more. Under his direction, the Bolshoi Ballet was named "Best Foreign Company" in 2005 and 2007 by The Critics' Circle in London.

For American Ballet Theatre, his choreographic works included Waltz Masquerade, a ballet honoring Nina Ananiashvili's final season (2009), The Nutcracker (2010), The Sleeping Beauty (2015), Serenade after Plato's Symposium (2016), Whipped Cream (2017) and Songs of Bukovina (2017).

His notable and award-winning choreography includes the State Ballet of Georgia's production of Dreams of Japan (1998), the Royal Danish Ballet's production of Anna Karenina (2005) and The Metropolitan Opera's production of Aida (2009)
A Day in the Life

Choreography: Trey McIntyre
Music: The Beatles
Costume Design: Lisa Secari
Lighting Design: Nicholas Phillips

With its soulful medley of 12 classic Beatles songs, Trey McIntyre's emotional A Day in the Life whisks you off on a journey that is in turns humorous, reflective, boisterous and filled with inventive ballet movements that expertly blend street smarts with classical radiance. Engagingly direct, McIntyre's spirited choreography celebrates life, packing a powerful visual and rhythmic punch with its playful and ultimately revitalizing energy layered in the Beatles' iconic music.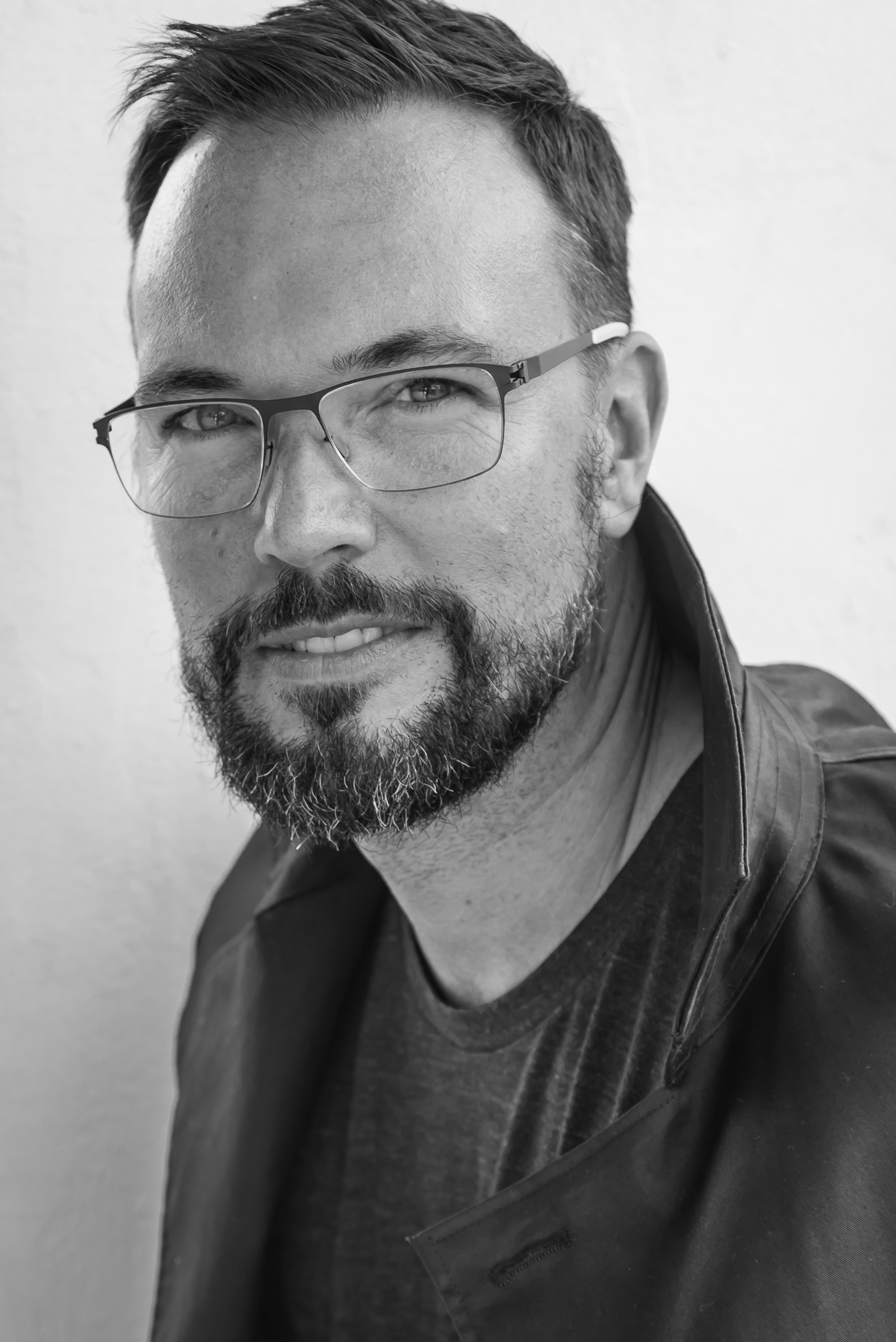 Trey McIntyre is a renowned choreographer and photographer, whose
choreographic works have been performed by Stuttgart Ballet, American Ballet Theatre, Hubbard Street Dance Chicago, New York City Ballet, The Washington Ballet, San Francisco Ballet and more.

Born in Kansas, US, McIntyre trained at North Carolina School of the Arts and
Houston Ballet Academy. He started as Choreographic Apprentice for Houston
Ballet in 1989 and later became the Company's Choreographic Associate. As a
freelance artist for over 25 years, he has produced over 100 works.


McIntyre is a United States Artists Fellow and the recipient of numerous
awards: Choo San Goh Award for Choreography, Lifetime Achievement Award from
the National Society of Arts and Letters and grants for choreography from the
National Endowment for the Arts. In 2005, he founded his dance company Trey
McIntyre Project with tremendous success. In 2014, the company transformed and
has focused more on feature-length documentaries.
1.6.2018 7:30pm
2.6.2018 7:30pm
2.6.2018 2:30pm
3.6.2018 2:30pm
Le Carnaval des Animaux
Lion
Lucas JERKANDER
LI Jiabo
Jellyfish / Swan
GAO Ge
WANG Qingxin
Elephant
LIU Miaomiao
CHEN Zhiyao
Cockerel
SHEN Jie
XIA Jun
Hen
Naomi YUZAWA
LAI Pui Ki Peggy
Corps Hens
Yuri MORIWAKI
Nana SAKAI
LAW Lok Huen Tirion
LAW Lok Huen Tirion
Horses
LI Lin
Henry SELDON
Johnathon SPIGNER
WU Di
Kangaroos
LEUNG Chun Long
SUN Haonan
LAI Nok Sze Vanessa
LAI Nok Sze Vanessa
Turtles
Garry CORPUZ
LEE Joo Ho
Shunsuke Arimizu
Forrest Rain OLIVEROS
DONG Ruixue
Lauma BERGA
LIU Wei Nan
ZHANG Xuening
Birds
Yui Sugawara
Nana SAKAI
LAW Lok Huen Tirion
LAW Lok Huen Tirion
DONG Ruixue
Lauma BERGA
LIU Wei Nan
ZHANG Xuening
Rush
DONG Ruixue
LIU Miaomiao
CHEN Zhiyao
Ayano HANEISHI
SHEN Jie
XIA Jun
LI Lin
Jonathan SPIGNER
CHEN Zhiyao
WEI Wei
YE Feifei
LI Jiabo
WANG Qingxin
GAO Ge
LAI Nok Sze Vanessa
KIM Chaelee
ZHANG Xuening
Garry CORPUZ
SUN Haonan
Shunsuke ARIMIZU
Luis CABRERA
Henry SELDON
WANG Qingxin
GAO Ge
LAI Nok Sze Vanessa
KIM Chaelee
ZHANG Xuening
Garry CORPUZ
SUN Haonan
Shunsuke ARIMIZU
Luis CABRERA
Henry SELDON
A Day in The Life
LI Jiabo
XIA Jun
Shunsuke ARIMIZU
Lucas JERKANDER
YANG Ruiqi
GAO Ge
CHEN Zhiyao
LIU Miaomiao
SHEN Jie
LI Lin
Garry CORPUZ
Jonathan SPIGNER
LAI Nok Sze Vanessa
ZHANG Xuening
WANG Qingxin
DONG Ruixue
Special Privilege
For $1,000 VIP Ticket-holders
Present your ticket stub to Hong Kong Ballet's reception counter (Level 2 Foyer, Hong Kong Cultural Centre) before the end of intermission to receive a coupon for a free drink. Each ticket stub is valid for one free drink only.
© Hong Kong Ballet. All Rights Reserved.
Hong Kong Ballet is financially supported by the Government of the Hong Kong Special Administrative Region
Hong Kong Ballet is a Venue Partner of the Hong Kong Cultural Centre