Corporate Sponsorship
In addition to the support from the government, the business community is a vital and valued partner of Hong Kong Ballet. Corporate sponsorship of Hong Kong Ballet is an investment in Hong Kong's dynamic arts scene.
By supporting us, your company will be nurturing the cultural lives of Hong Kong residents, both local and expatriate, and that of Hong Kong's many tourists who enjoy the vibrancy of this town. Corporate sponsors enable Hong Kong Ballet to present world-class, classical and newly commissioned productions; to tour internationally and; to host educational and outreach programmes for the local community.
Your company can enhance its profile and raise its reputation through the support of Hong Kong Ballet and, at the same time, can provide a unique experience for your VIP guests, including backstage tours, studio visits and exclusive dinner opportunities with our dancers and artists. Be our supporter and join us as we enhance Hong Kong's arts scene.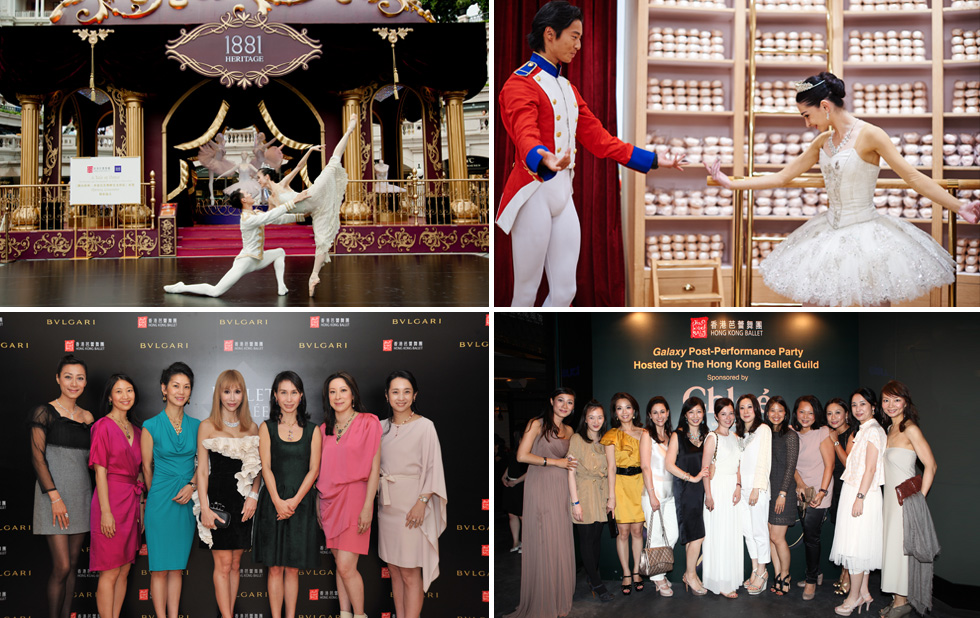 Opportunities for corporations include, but are not limited to:
Corporate Sponsorship Schemes
Title Sponsorship
Opening Night Performance Sponsorship
Performance Sponsorship
Post-Performance Party Sponsorship
Bespoke Ballet Performance Sponsorship
Other Opportunities
International Touring
Education and Outreach Programmes
We can customize and refine each opportunity to meet your branding and marketing objectives. To learn more about these opportunities in detail, please contact the Development Department on (852) 2105 9754 or via email at
development@hkballet.com.
© Hong Kong Ballet. All Rights Reserved.
Hong Kong Ballet is financially supported by the Government of the Hong Kong Special Administrative Region
Hong Kong Ballet is a Venue Partner of the Hong Kong Cultural Centre