Swan Lake - Open Dress Rehearsal
The popular Swan Lake open dress rehearsal was held on 18 August 2016 at Yuen Long Theatre's Auditorium and was attended by over 150 participants, including members of Arts with the Disabled Association, Church of the Foursquare Gospel Kin Sang Elderly Centre, Evangelical Lutheran Church Social Service - Tin Shui Wai Integrated Youth Service Centre and Marycove School. Before the start of the rehearsal, they acquired a deeper understanding about the background and story of Swan Lake through an introductory talk by Vency Kwok, the Company's Education and Community Outreach Manager. Audiences thoroughly enjoyed getting a closer look at the beautiful white and black swan costume displays during intermission. We had a wonderful evening with our guests from various NGOs at the open dress rehearsal, and we could see how they truly appreciated the dancers' graceful movements, marveled at the unique costumes and admired the impressively complex choreography showcased in the performances.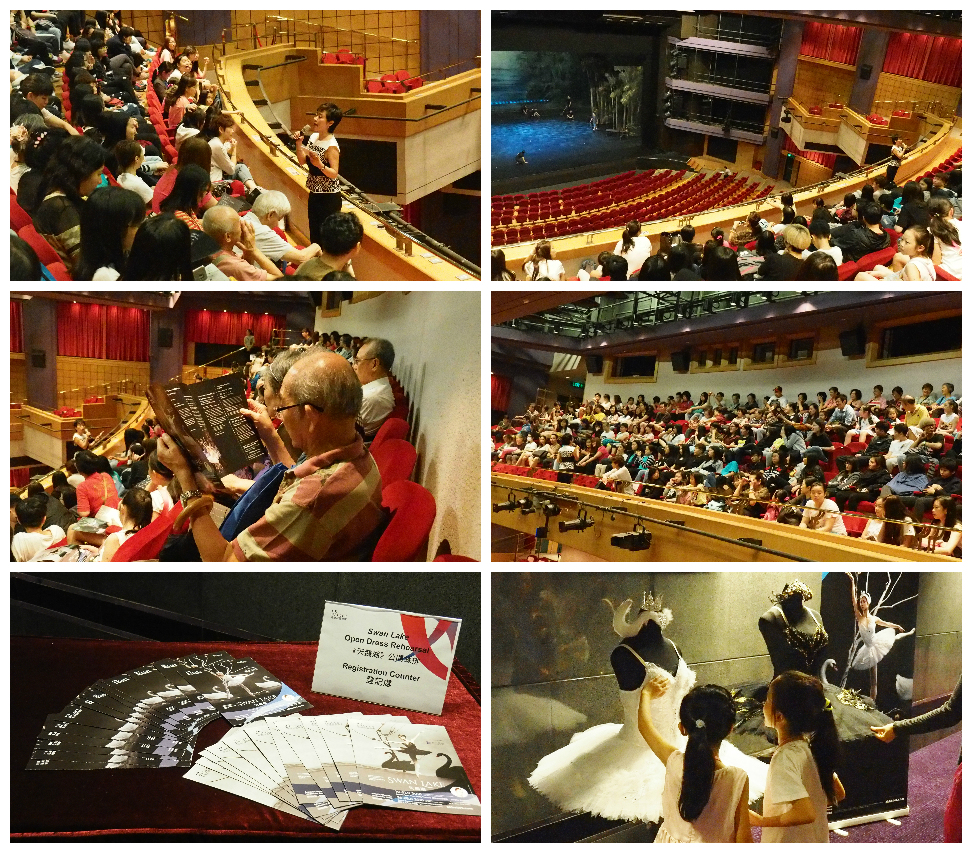 © Hong Kong Ballet. All Rights Reserved.
Hong Kong Ballet is financially supported by the Government of the Hong Kong Special Administrative Region
Hong Kong Ballet is a Venue Partner of the Hong Kong Cultural Centre