The Nutcracker Family Fun Workshop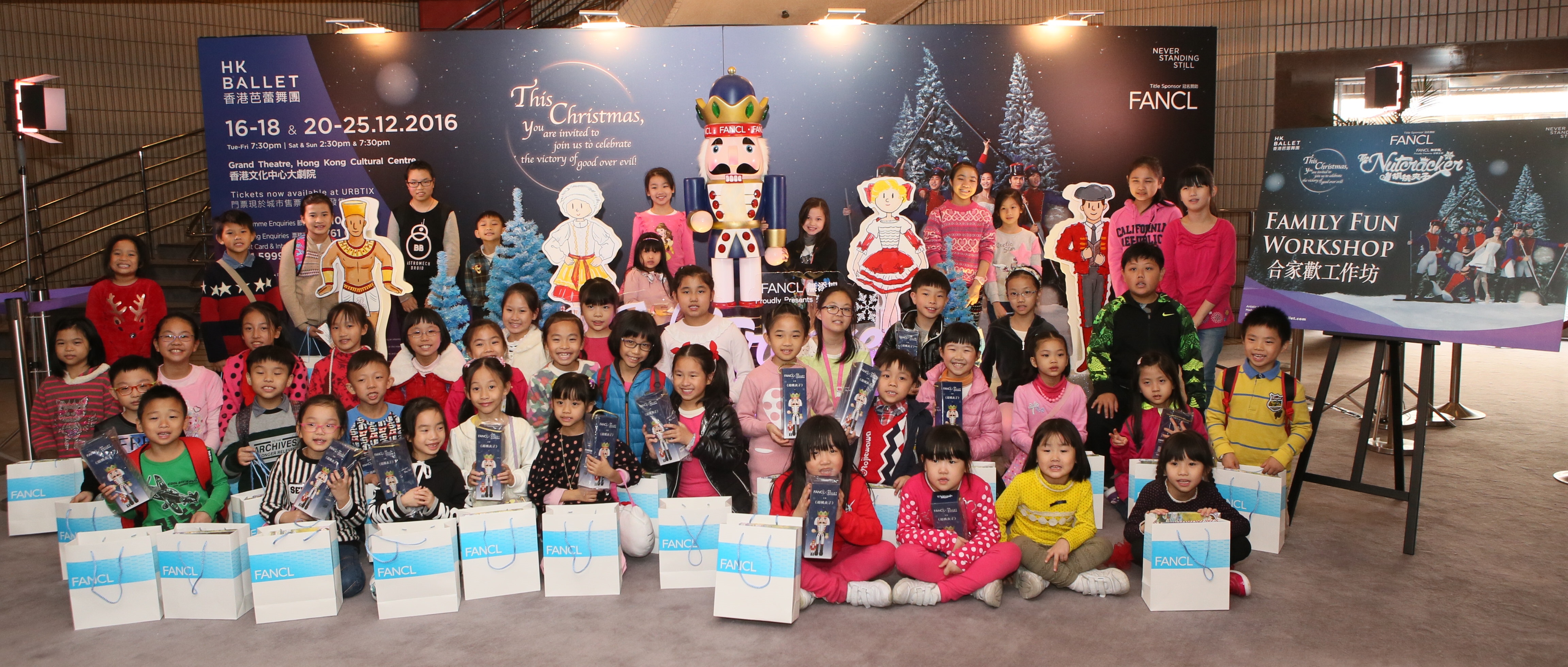 With the generous support of FANCL, Hong Kong Ballet organised a Family Fun Workshop on 18 December 2016 for 100 participants from Po Leung Kuk Gold and Silver Exchange Society Pershing Tsang School and Po Leung Kuk Mrs. Chan Nam Chong Memorial Primary School. During the workshop, everyone learned about The Nutcracker's fascinating background and storyline through an interactive talk by our Education & Community Outreach Manager Vency Kwok. Our audience also enjoyed learning some ballet movements and mime used in the actual production, and the two beneficiary schools received complimentary tickets, courtesy of FANCL, to attend The Nutcracker performance afterwards. All the participants had a great time and a memorable ballet experience!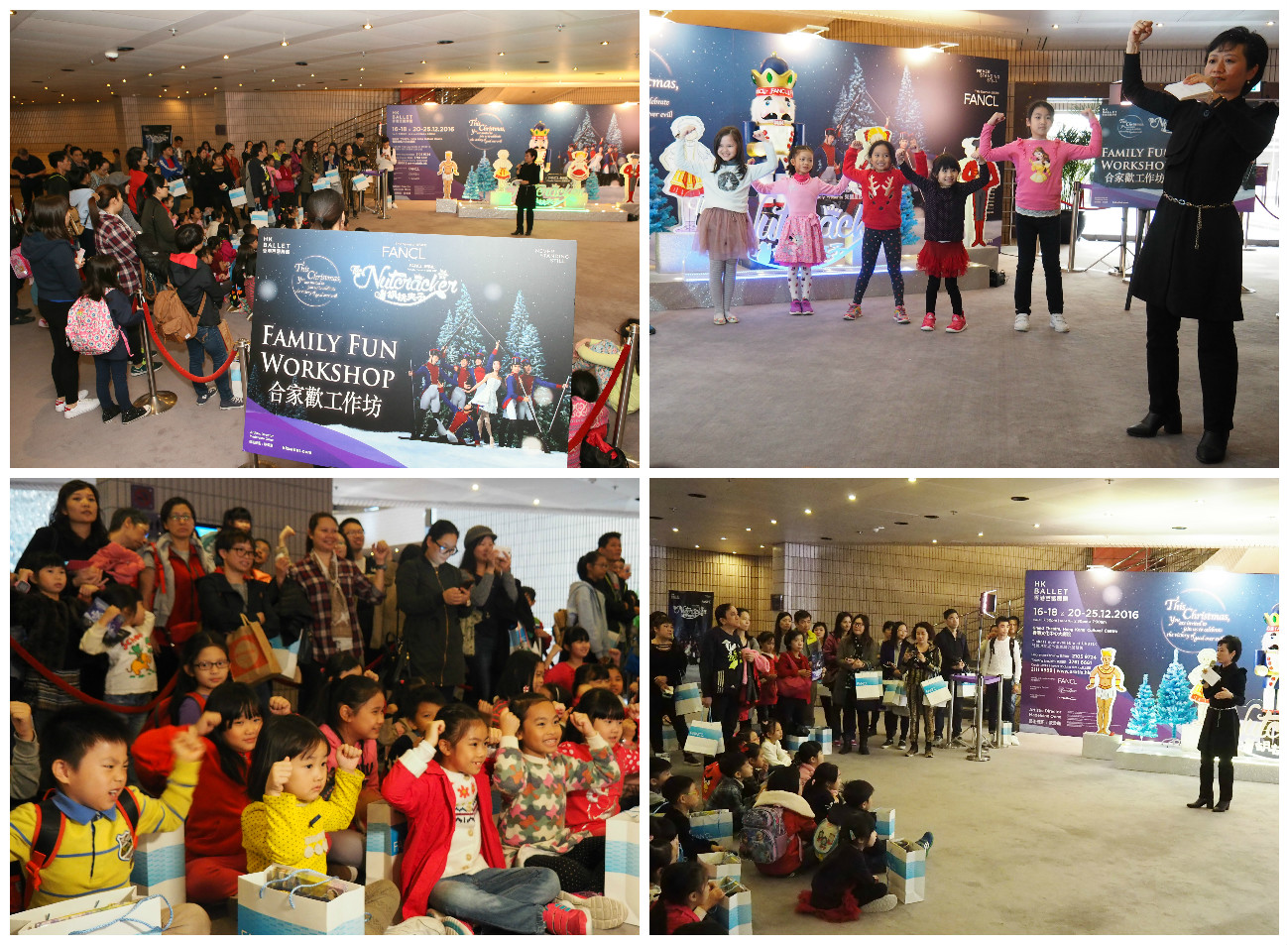 © Hong Kong Ballet. All Rights Reserved.
Hong Kong Ballet is financially supported by the Government of the Hong Kong Special Administrative Region
Hong Kong Ballet is a Venue Partner of the Hong Kong Cultural Centre