Carmen and More School Culture Day
On 25 May 2017, over 1,300 students eagerly watched Hong Kong Ballet's Carmen and More performance excerpts as part of School Culture Day at Hong Kong Cultural Centre's Grand Theatre. We are pleased that 9 primary schools, 7 secondary schools and a special school were represented in the audience.
During the introductory remarks, the students learned more about Carmen and More's story, its choreographers' backgrounds, modern set design and exciting music. This educational event was enthusiastically received by students and teachers alike, who all had very positive comments about the event, especially the enthralling dance excerpts. Hong Kong Ballet is proud to have encouraged a love of the arts to students through this scheme!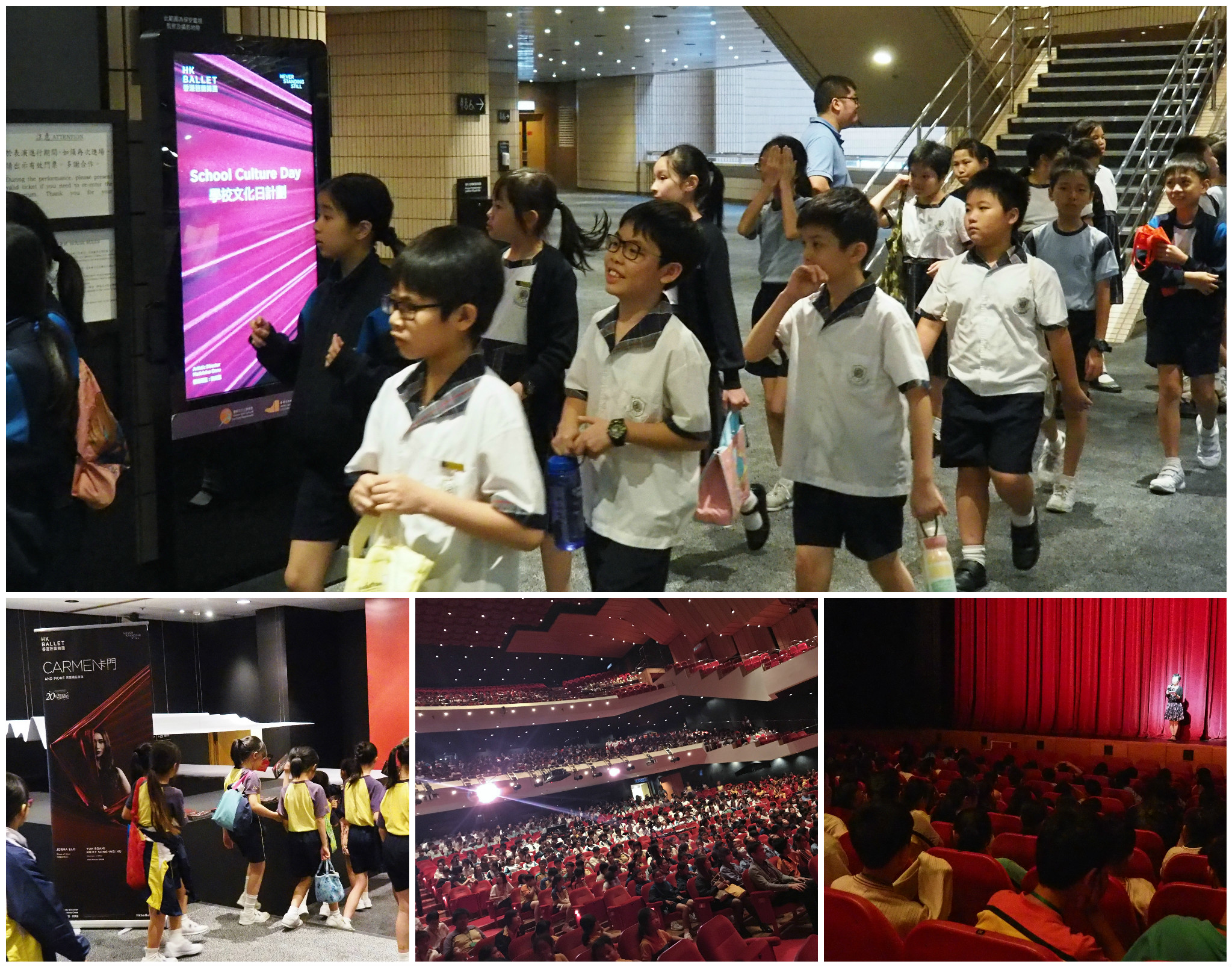 © Hong Kong Ballet. All Rights Reserved.
Hong Kong Ballet is financially supported by the Government of the Hong Kong Special Administrative Region
Hong Kong Ballet is a Venue Partner of the Hong Kong Cultural Centre