Ballet PLUS+
FILMS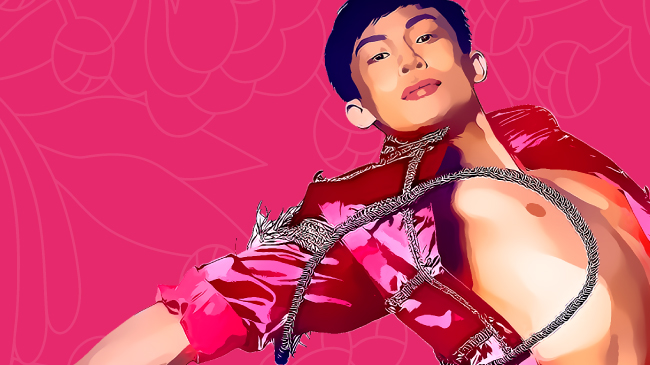 Co-presented by UA CineHub
Enjoy four dance feature film screenings at UA Cinema iSQUARE. Refreshments and a brief discussion lending insights to the subject of the film will follow each showing.
UA Cinema iSQUARE House 3
4.5.2018 (Fri) | 7:10pm | West Side Story
Westside Story - A groundbreaking film of its time that set the bar for all subsequent musical films: from the genius creative team of master choreographer, Jerome Robbins, to the legendary composer, Leonard Bernstein, this contemporary tale of Romeo & Juliet set in the urban street gangs of New York City circa 1960's is told through brilliant dance and heart-moving music which garnered an Academy Award for Best Picture without missing a beat.

6.5.2018 (Sun) | 4pm | Dance Academy

A 2017 film based on an award-winning Australian Kids/TV Show, Dance Academy is about Tara Webster, a former promising teenage ballerina who suffered a devastating injury that crippled her career, while at university Tara could not let go of her dream of dancing professionally and decided to defy the odds in a near impossible comeback, leaving her life and love behind in Sydney in pursuit of her dreams to dance in New York. Tara's dreams did not turn out as she imagined and instead, she learns to find and trust her own voice before she loses everything that truly matters in the pursuit of a dream.

11.5.2018 (Fri) | 7:30 pm | Rebels on Pointe

Rebels on Pointe explores gender, dreams, family, loss and love - a first-ever feature documentary celebrating the world famous Les Ballets Trockadero de Monte Carlo, the all-male, comic ballet company.
27.5.2018 (Sun) | 3pm | dance cuba

dance cuba: Dreams of Flight is an epic that sweeps across modern US-Cuban history as it intertwines riveting personal stories that are as steeped in romance, tragedy and drama as the great ballets. The documentary features Alicia Alonso, Carlos Acosta, Trey McIntryre, Septime Webre and many other ballet figures from the American and Cuban ballet scene.

Fee: $120 (includes post-talk and refreshments)
© Hong Kong Ballet. All Rights Reserved.
Hong Kong Ballet is financially supported by the Government of the Hong Kong Special Administrative Region
Hong Kong Ballet is a Venue Partner of the Hong Kong Cultural Centre